VEGAN GLUTEN FRIENDLY WAFFLE MIX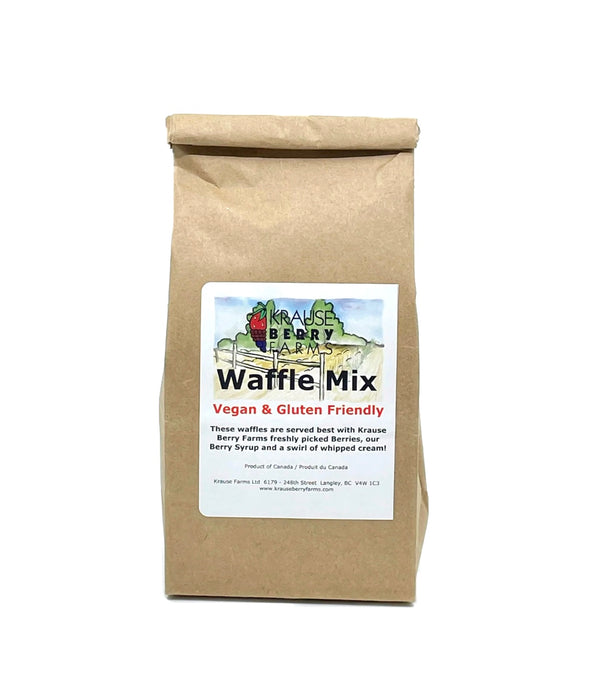 Whip up a batch of our famous waffles at home! 
These waffles are served best with Krause
Berry Farms freshly picked Berries, our berry syrup and a swirl of whipped cream!
KRAUSE BERRY FARMS WAFFLE MIX
Vegan & Gluten Friendly
To make waffles you will need:
1 1/2 Cups Coconut Milk
100 ml Apple Sauce
1/2 tsp Vanilla
1/2 cup Vegan Butter
1 Package Vegan Gluten Friendly Waffle Mix 
Combine coconut milk, apple sauce and vanilla with vegan Gluten Friendly Waffle Mix. Add melted vegan butter. Mix well.
Yields 3-4 waffles (depending on your waffle iron size).
INGREDIENTS: RICE FLOUR, BROWN RICE FLOUR, POTATO STARCH, TAPIOCA STARCH, BAKING POWDER, SUGAR, COCONUT MILK POWDER, SALT, XANTHAN GUM