SHORTCAKE MIX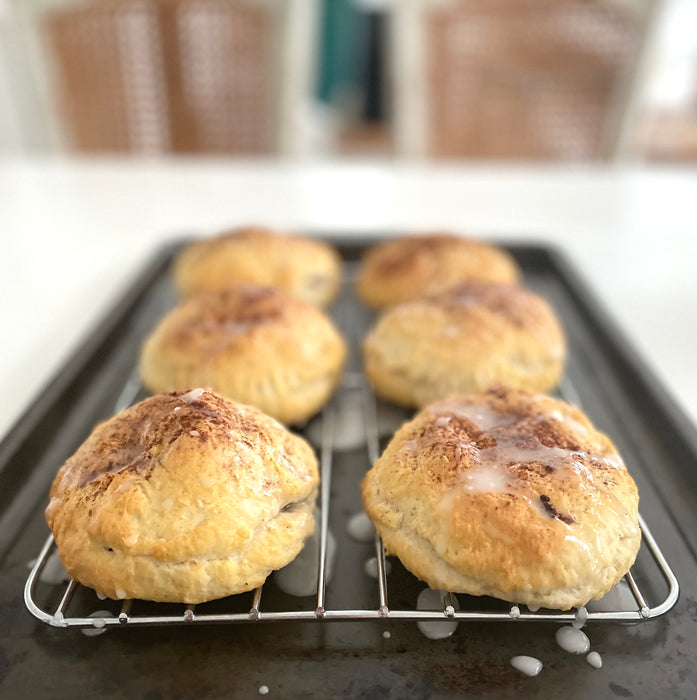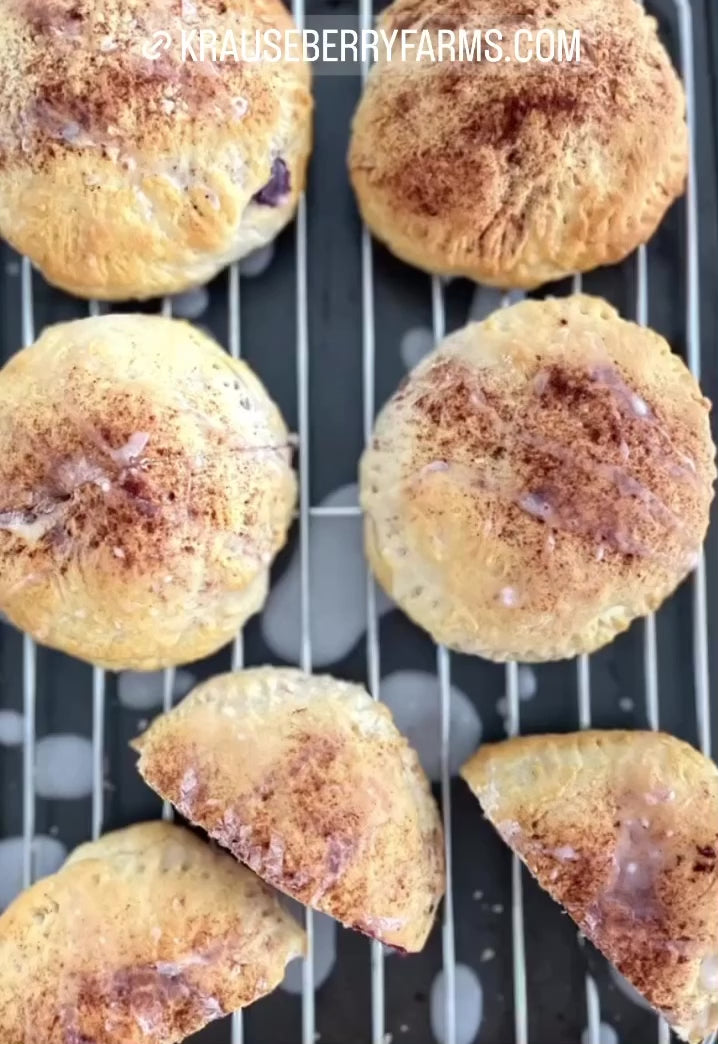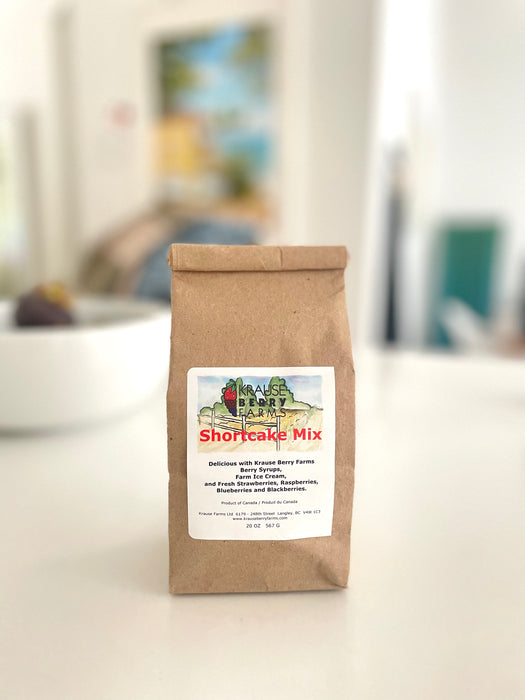 Make our famous berry shortcakes at home year round with this easy mix. Just add fresh berries of choice and water. 
These shortcakes are delicious served warm from the oven. Looking to dazzle your guests…. slice a pre-baked shortcake in half. Add a scoop of our farm made ice cream to the centre, a drizzle of berry syrup, then top with fresh berries and the other half of the shortcake. Of course, the addition of whipped cream would never be frowned upon. 
*Plant Based, Contains Wheat
*MAY CONTAIN TRACES OF: TRITICALE, OATS, BARLEY, SOY, RYE, MILK, SESAME, EGG.
Package contains: 1 bag of Mix, 1 pouch of icing sugar and 1 packet of cinnamon. 
Makes 6 large shortcakes.
INGREDIENTS: FLOUR, VEGETABLE OIL SHORTENING (CANOLA OIL, MODIFIED PALM AND PALM KERNEL OIL) SUGAR, DEXTROSE, BAKING POWDER (SODIUM BICARBONATE, SODIUM ALUMINUM PHOSPHATE, MONOCALCIUM PHOSPHATE) SALT. 
*MAY CONTAIN TRACES OF: TRITICALE, OATS, BARLEY, SOY, RYE, MILK, SESAME, EGG.
Baking Instructions:
Set Cinnamon and icing sugar packets aside. 
1. Add 1 cup of water to the large bag of mix and stir. The dough will be thick and sticky.
2. Form 12 equal sized rounds of dough. They roughly weigh 56 grams each - but perfection is not needed for this recipe so feel free to eyeball them. Scoop the rounds out with pre-floured hands, or I found using two tablespoons worked well and was less messy. 
3. Place 6 rounds on a parchment lined cookie sheet and using a floured metal spoon or floured fingers, press out the rounds so they are around 4 to 4 1/2 inches in diameter with a slightly raised edge on the sides to hold in the berries and any juices. The edge will also give you something to pinch the top layer of dough to.
4. Add a mound of fresh dry Krause Berry Farms berries to each round. Fresh berries give the best results and you can pile them up high or use a singer layer - it's your choice. Frozen berries give off a lot of liquid during the baking process and the shortcake dough may not bake successfully inside. You can try thawing the berries first and draining off the liquid before adding them to the shortcakes. Also with frozen berries, a single layer may give better results than a mound.
5. Using your pre-floured hands, shape the remaining 6 pieces of dough to fit over top of the berries and connect with the bottom piece of dough. Pinch the two pieces of dough together gently with a fork or your fingers to seal each shortcake. I like to use a fork to seal them up tight, then my fingers to tuck the dough back in and hide the fork marks.
6. Sprinkle the top of each shortcake with the provided cinnamon.
7. Bake at 350 for 20-25 minutes. Check them at 20 minutes - they should be golden brown.
8. While the shortcakes are cooking, in a bowl, combine 1 tablespoon of water and the provided icing sugar. Whisk until smooth. After you have removed the shortcakes from the oven, and they have cooled down slightly, drizzle the icing over each round equally. 
9. Serve them warm for the best reactions, or, if you really want to go to town, add a scoop of Krause Berry Farms ice cream to the side.