ILLUMINATE VIAM WINE BOTTLE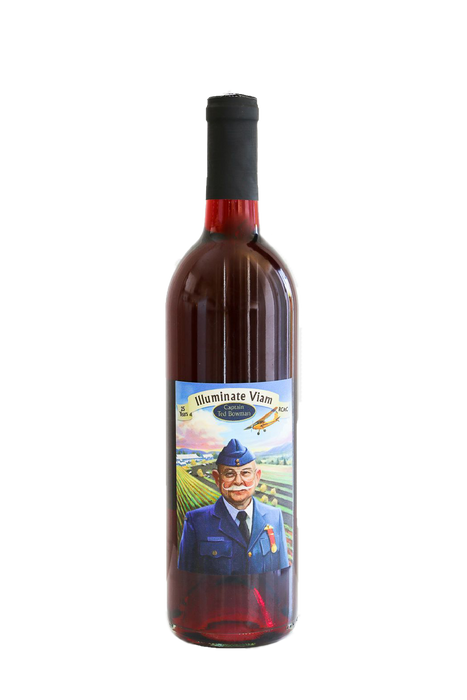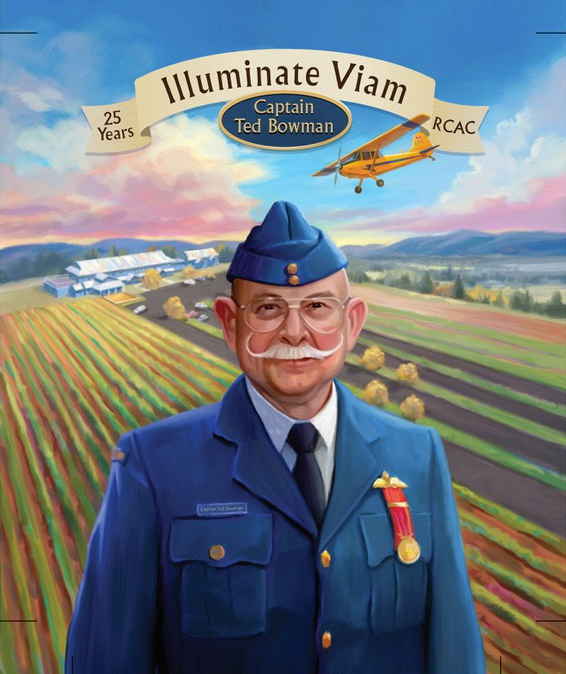 Krause Berry Farms Estate Winery is located at the farm in the beautiful Fraser Valley. An award winning Langley winery, tasting room and winery shop. 
Meet Illuminate Viam.
Captain Ted Bowman was awarded the Queen Elizabeth Diamond Jubilee Medal in recongnition of his outstanding leadership in the instruction and mentoring of the young men and women involved in the Canadian Cadet program.
Toby, our award winning wine maker, has crafted a unique blend of Honeysuckle and Blueberries to honor his father's 30 years of dedicated service to the Canadian Forces. This blend achieves a nice balance, depth of character and pleasant nature which reflect the qualities we have come to know in Ted, our valued winery Manager.