Garlic & Chive Alive Cashew Cream Cheese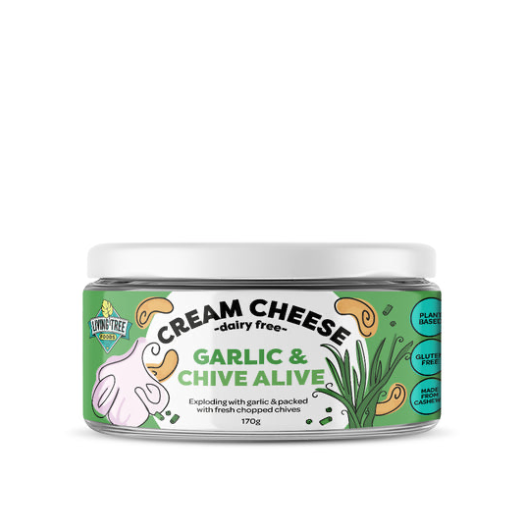 A fan favourite! Our smooth and tangy cashew base infused with fresh chives and hand-pressed garlic.
Dairy-free, vegan, & cultured (made from cashews!)
Available in a 170g glass jar or by the kilogram.
Keep refrigerated for 11 weeks or freeze up to 6 months.

Ingredients: Cashews, Filtered Water, Fresh Garlic, Fresh Chives, Nutritional Yeast, Himalayan Pink Salt, Probiotics Ingrédients: Noix de cajou, Eau filtrée, Ail, Ciboulette, Levure alimentaire, Sel, Probiotiques Contains: Tree Nuts Contient: Noix May Contain: Soy, Eggs, Milk, Wheat Peut Contenir: Soja, Oeufs, Lait, Blé