Frose Pink Strawberry Box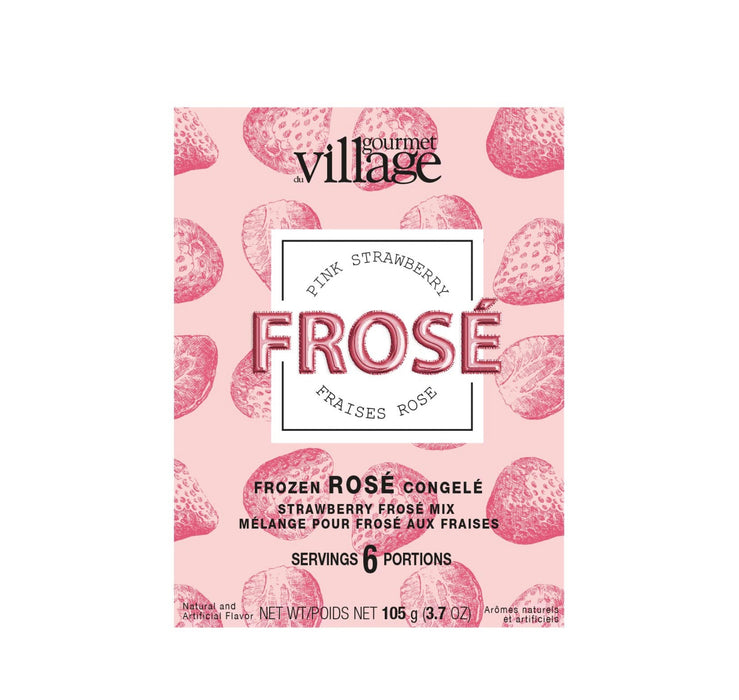 Our collection of fruity Frosés is a summer must-have! A light refreshing wine slushy style drink, think frozen Rosé wine with fresh Strawberry flavor. Simply combine our mix with Rosé wine and ice cubes, blend and serve. Makes 6 Servings. 105g/3.7 oz

Strawberry Frosé

All you need:
Strawberry Frosé mix pouch
500 ml (2 cups) Rosé wine
750 ml (3 cups) Ice

All you do:
Combine all ingredients in a blender. Blend on high until the mixture has a slush like consistency and no large chunks of ice remain. Serve immediately. Makes 6 servings.