Freeze Dried Berry Powder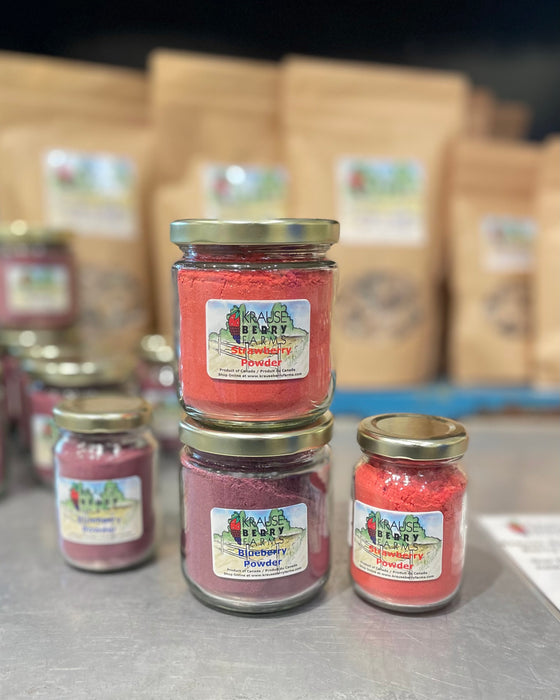 Strawberry or blueberry freeze dried powders made from our own quality grown sun ripened berries.
Use berry powders in icing, pastries, meringues or baking to tint and flavour. Can also be added to smoothies, yogurt, ice cream, simple syrups and beverages. 
No added sugars, additives or fillers. 
INGREDIENTS: 100% PURE STRAWBERRIES
INGREDIENTS: 100% PURE BLUEBERRIES