EUREKA WINE BOTTLE QCW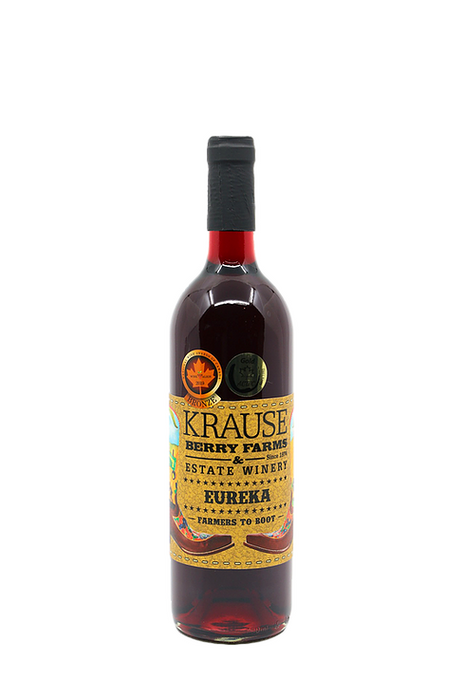 Krause Berry Farms Estate Winery is located at the farm in the beautiful Fraser Valley. An award winning Langley winery, tasting room and winery shop. 
QCW - a quality certified wine by the BC Wine Institute, Ministry of Agriculture BC and the BC Wine Authority.
The product of a dark and sinister past, this gunslinger of a wine packs a punch, with woody tannins that will call out a slice of prime rib for a show down.