ROASTED CORN CHOWDER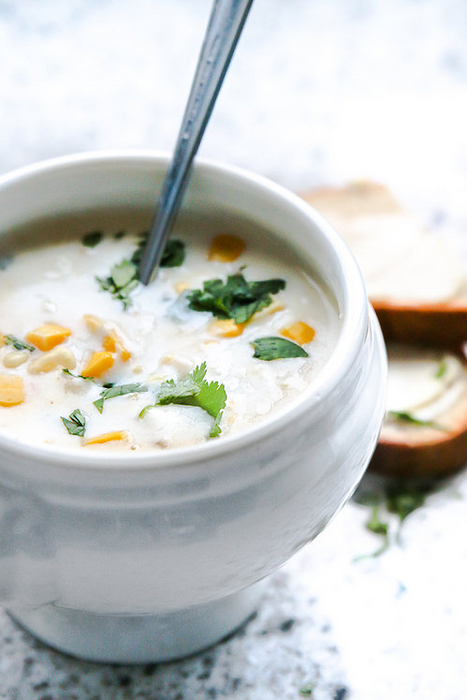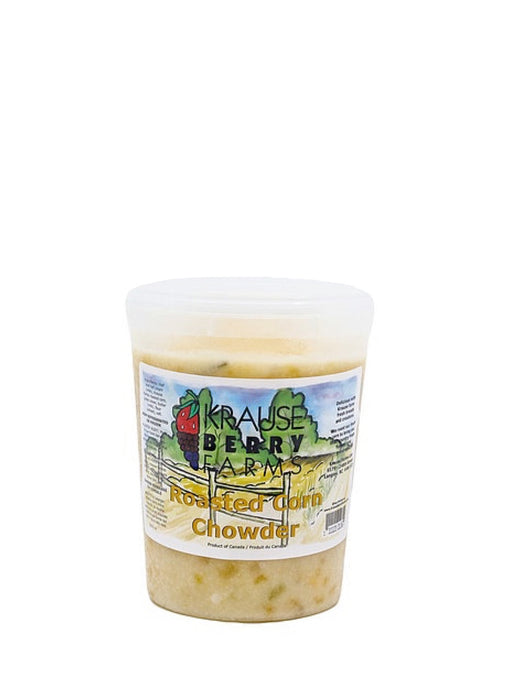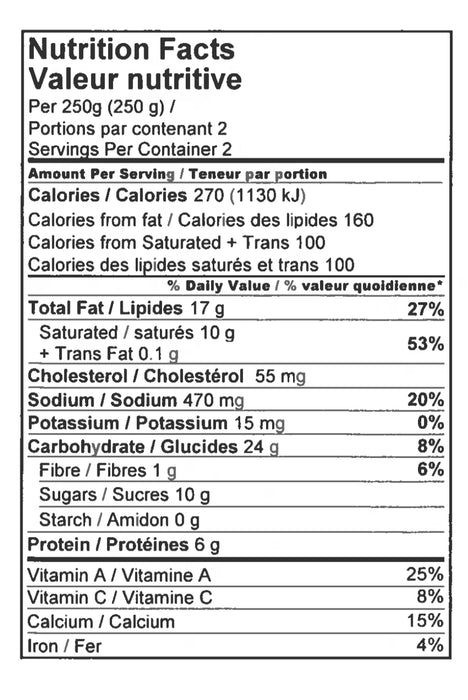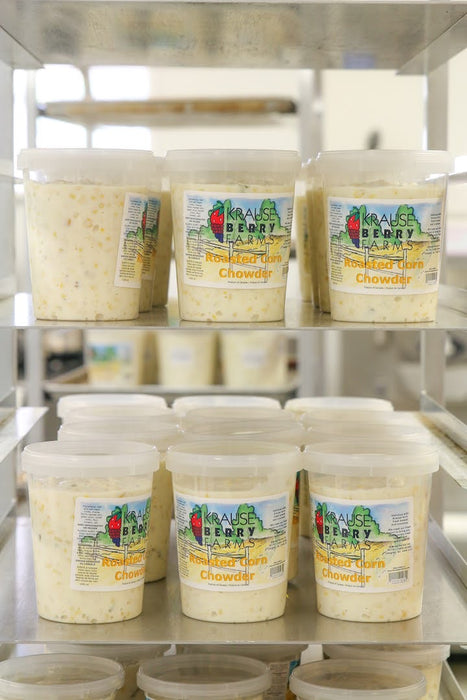 Our creamy delicious vegetarian roasted corn chowder is made by hand in our Harvest Kitchen. Our sweet, non GMO corn is harvested from our fields at its peak, then roasted to perfection. We use our roasted corn in this chowder, on the roasted corn and artichoke pizza and in our roasted corn salsa. 
Available in one litre containers or 500 ML.
Keep in the freezer till you are ready to enjoy.
This soup is sold frozen. Simply thaw, pour into a pot, stir while heating up on the stove, pour into a bowl and enjoy. Pairs well locally made Bon Bon Crackers also sold here or in the Market.
Option: Garnish with fresh herbs as seen in photo.
INGREDIENTS: HALF & HALF CREAM, WATER, CORN, OLIVE OIL, FLOUR, BUTTER, GREEN ONIONS, SALT