Apple Crumble Skillet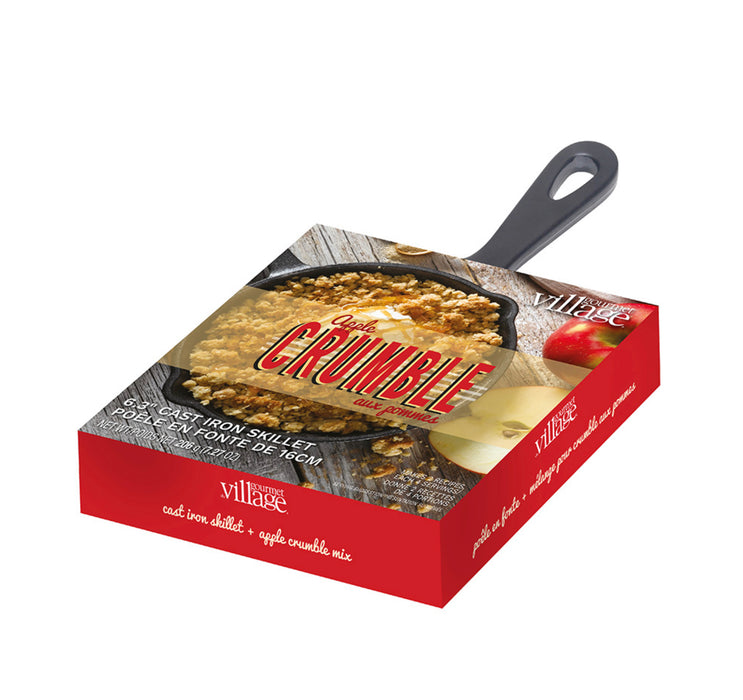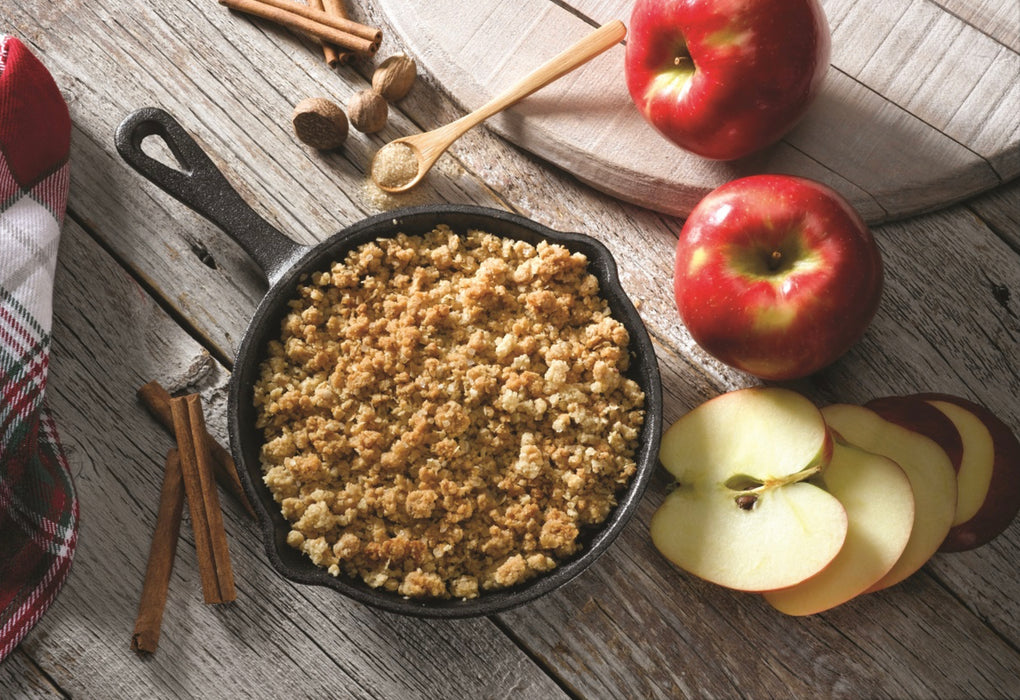 Cast Iron is one of the finest ways to cook, our Apple Crumble gift kit includes a 6.3 inch (16 cm) skillet and crumble topping with sugar & spice blend for the apples.
Net weight 206 g (7.27 oz). Makes 2 recipes, each 4 servings.
Ingredients:
Crumble mix: Sugar, Toasted wheat crumb, Wheat flour, Rolled oats, Flavor, Spice, Vegetable oil (MFG. AID)
Apple Spice mix: Sugars (sugar, brown sugar), Spices, Sea salt.
Contains: Wheat, Sulphites

Crumble Mix: Product of Brazil / Blended and Packaged in Canada / Apple Spice Mix: Prepared in Canada / Cast Iron Skillet: Product of China
APPLE CRUMBLE

All you need:
- ½ Crumble Mix pouch (included)
- ½ Apple Spice Mix pouch (included)
- 60 ml (4 tbsp) butter or vegan butter, softened
- 2 baking apples, cored, peeled, chopped

All you do:
Preheat oven to 400°F (205°C). In a small bowl, combine butter with crumble mix until well incorporated. Set aside. In a medium bowl, combine apples with apple spice mix until well incorporated. Place apple mixture in skillet, cover with crumble mixture. Bake in preheated oven for 30-40 minutes until golden bubbly. Top with vanilla ice cream and enjoy!
CAUTION: DISH WILL BE VERY HOT.