S'mores Unicorn Dip Skillet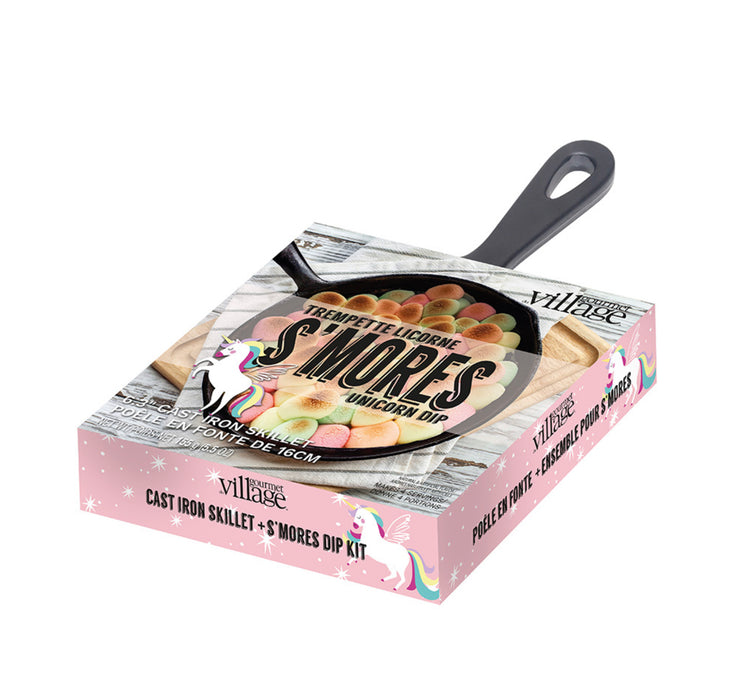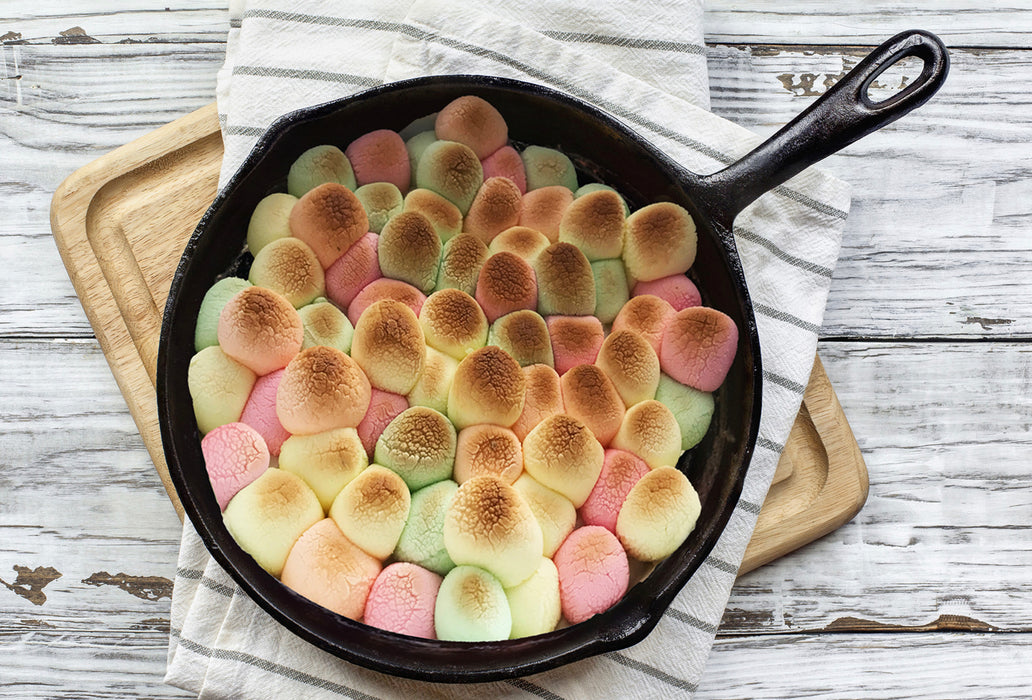 Our unique Unicorn 6.3 inches (16 cm) Cast Iron Skillet comes filled with a pouch of pastel colored marshmallows and a pouch of white chocolate drops, easy to prepare, heat and serve all toasty and hot with graham crackers, not included. A perfect treat for the young at heart.
Net weight 155 g (5.5 oz). Makes 4 servings.
Ingredients:
Chocolate: Sugar, Hydrogenated palm kernel oil, Whey powder, Powdered whey protein concentrate, Whole milk powder, Soy lecithin, Titanium dioxide, Natural flavor
Marshmallows: Corn syrup, Sugar, Modified food starch (corn), Dextrose, Water, Gelatin, Natural and artificial flavors, Tetrasodium pyrophosphate, FD&C Red 40, FD&C Yellow 5, FD&C Yellow 6, FD&C Blue 1.
Contains: Milk, Soy, Tartrazine.

Marshmallows product of U.S.A. / Prepared & packaged in Canada / Skillet product of China

UNICORN S'MORES DIP

All you need:
- White chocolate morsels (included)
- Fruity Mini-Marshmallows (included)
- 37.5 ml (2 ½ tbsp) 15% cream
- Graham crackers

All you do:
Pre-heat oven to 350°F (180°C). In Gourmet Village cast iron skillet (16 cm/6.3") or small oven proof dish, place the chocolate morsels and the cream and bake for 5 mins. Remove from the oven and stir until the mixture is smooth. Put the oven on BROIL (500°F / 260°C). Layer the marshmallows on top of the melted chocolate and place under the broiler for approximately 2 mins or until golden brown. Enjoy dipped with Graham crackers. If using a cast iron skillet, you can make this dish on the campfire, BBQ or in the oven.
CAUTION: DISH WILL BE VERY HOT.