BLUEBERRY DESSERT WINE BOTTLE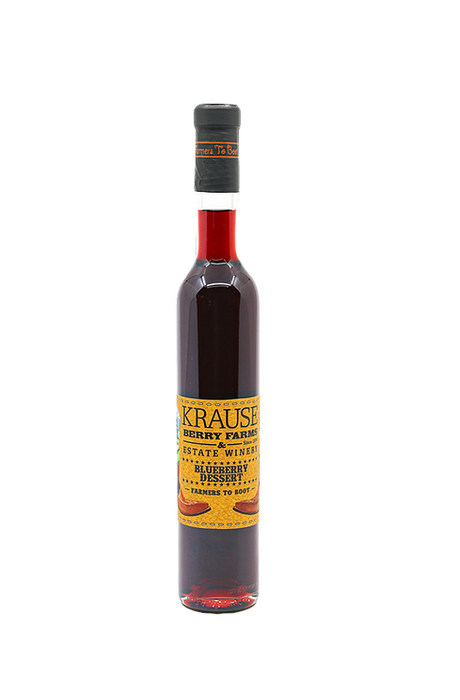 Krause Berry Farms Estate Winery is located at the farm in the beautiful Fraser Valley. An award winning Langley winery, tasting room and winery shop. 
This double fermented, not fortified, dessert wine creates a smooth, fruit-forward taste that is sweet enough to stand up to your favourite dessert without being so sweet you get stuck to the table. After a couple of sips you may be sweet talking the Sheriff.