BLACKCURRANT WINE BOTTLE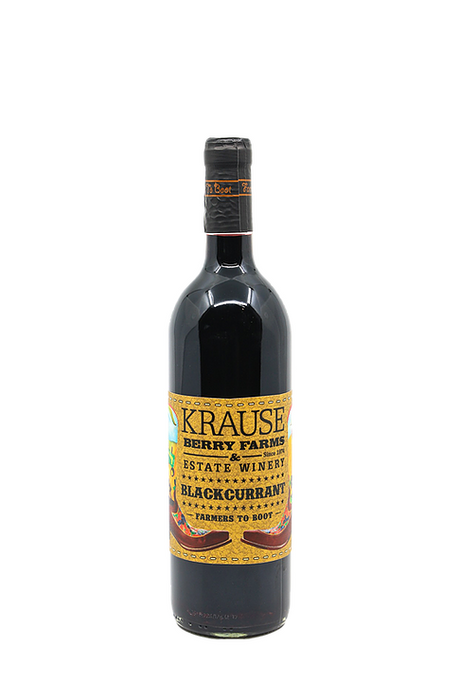 Krause Berry Farms Estate Winery is located at the farm in the beautiful Fraser Valley. An award winning Langley winery, tasting room and winery shop. 
Like a gun-slinger at High Noon this is a wine that will take charge with a rich, dark, high calibre, European style flavour.