FOCACCIA CRACKERS 8OZ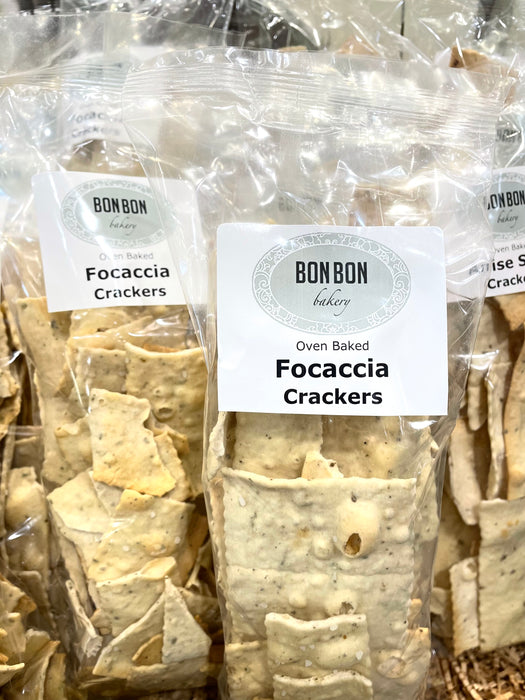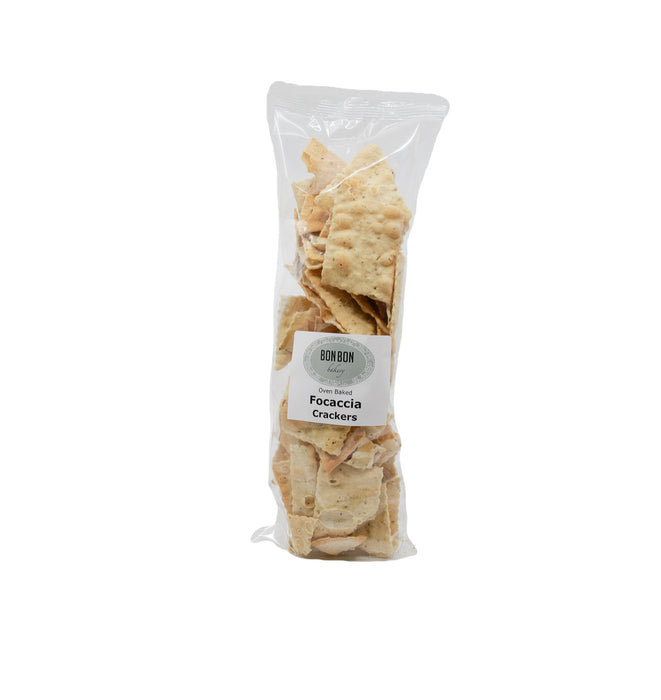 Delicious, locally made Bon Bon Crackers are available in four flavours.
These crackers are the perfect addition to any charcuterie board or served along side our chili, roasted corn chowder or cream of asparagus soup.
INGREDIENTS: FLOUR, WATER, OLIVE OIL, SALT, ROSEMARY, SAGE, BASIL,, OREGANO, GARLIC POWDER, MINCED ONION.