CHOCOLATE RASPBERRY SAUCE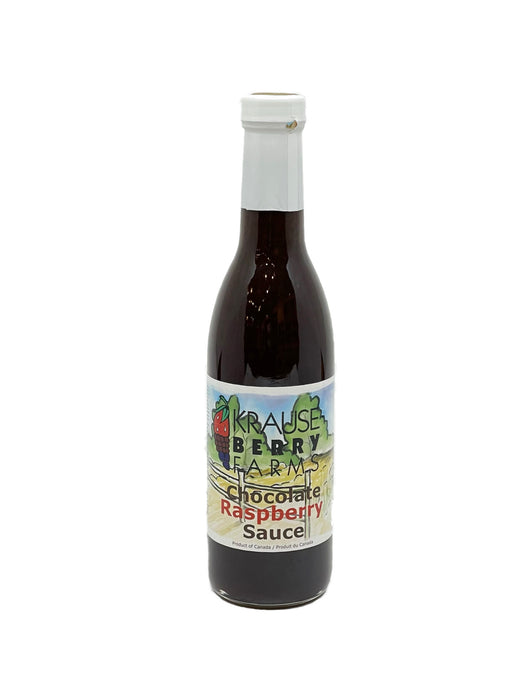 Our chocolate raspberry sauce is made by hand using our own raspberries. Delicious on Krause Berry Farms fresh berries, pancakes, ice cream, coffee and other desserts. This sauce also makes a fantastic hot chocolate - just add to the hot milk of your choice - regular or plant based. 

Small or large bottles.
Refrigerate after opening.
Allergy alert: Made in our Harvest Kitchen along with other recipes that include nuts and flour.
INGREDIENTS: LIGHT AGAVE SYRUP, GLUCOSE LIQUID, COCOA POWDER, WATER, KRAUSE BERRY FARMS RASPBERRY JUICE, SUGAR, LIQUID INVERT SYRUP, TARTARIC ACID, VANILLA, CITRIC ACID