WAFFLE MIX 15OZ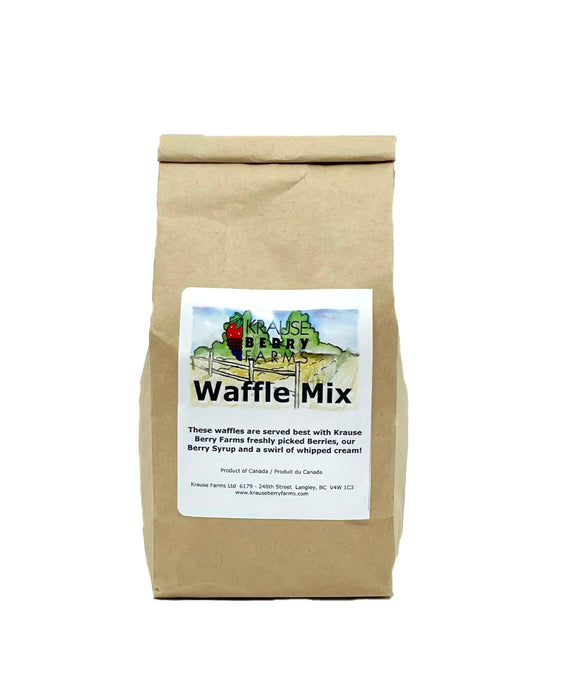 Whip up a batch of our famous waffles at home! 
These waffles are served best with Krause
Berry Farms freshly picked Berries, our berry syrup and a swirl of whipped cream!
KRAUSE BERRY FARMS WAFFLES
To make waffles you will need:
2 Cups water
3 Large Eggs
1/2 Cup Butter, melted
1 Package Waffle Mix
Pour water into bowl. Whisk eggs into water.
Add full package of waffle mix and mix wel.
Add1/2 cup of melted butter and blend well.
Yields4 - 5 waffles (depending on your waffle iron size)
INGREDIENTS: Enriched Wheat Flour (Wheat Flour, Niacin, Reduced Iron, ThiamineMononitrate, Riboflavin, Folic Acid), Corn Flour, Sodium Acid Pyrophosphate,
Sodium Bicarbonate, Malted Barley Extract.