Strawberry BBQ Sauce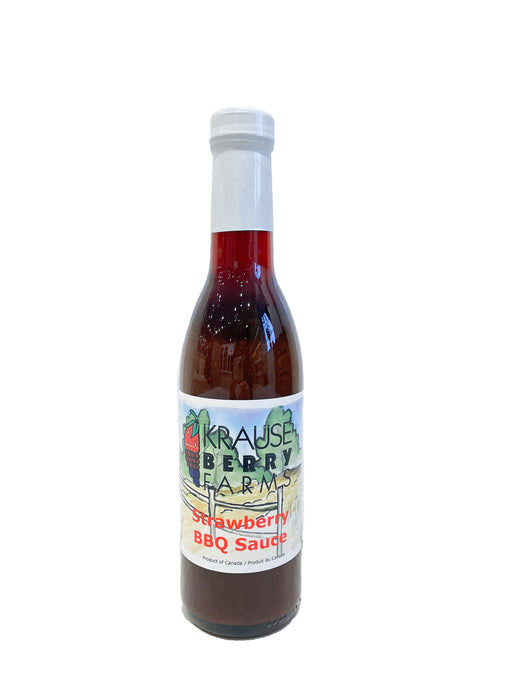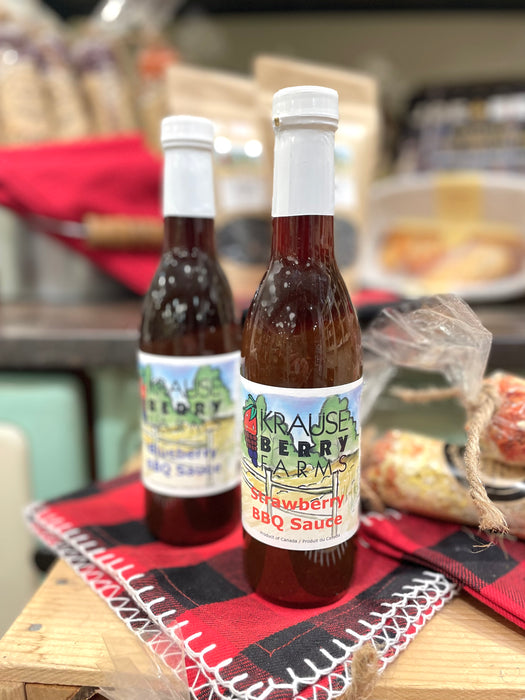 Made by hand in our Harvest Kitchen using sun ripened Krause Berry Farms strawberries. This delicious concoction of flavours can be used on the grill, slathered on a meatloaf or used as a dip.
Shake well before use. Refrigerate after opening.
INGREDIENTS: KRAUSE BERRY FARMS STRAWBERRIES, CAULIFLOWER, GLUCOSE LIQUID, BALSAMIC VINEGAR (WINE VINEGAR, CONCENTRATED GRAPEMUST, CARAMEL COLOURING) DARK BROWN SUGAR, ONION POWDER, KRAUSE BERRY FARMS STRAWBERRIES, SUGAR, PAPRIKA, BLACKBERRY JUICE, CHILI POWDER, GRANULATED GARLIC, SALT, WORCESTERSHIRE SAUCE (DISTILLED VINEGAR, MOLASSES, CORN SYRUP, SALT, CARAMEL COLOUR, GARLIC POWDER, SUGAR, SPICES, TAMARIND, NATURAL FLAVOUR, SULFITING AGENTS) CORN, MALTODEXTRIN, SILICON DIOXIDE (ANTI-CAKING AGENT) SUGAR, INVERT SYRUP, WATER, BLACK PEPPER, GROUND CAYENNE PEPPER.