DELUXE BREAKFAST GIFT BOX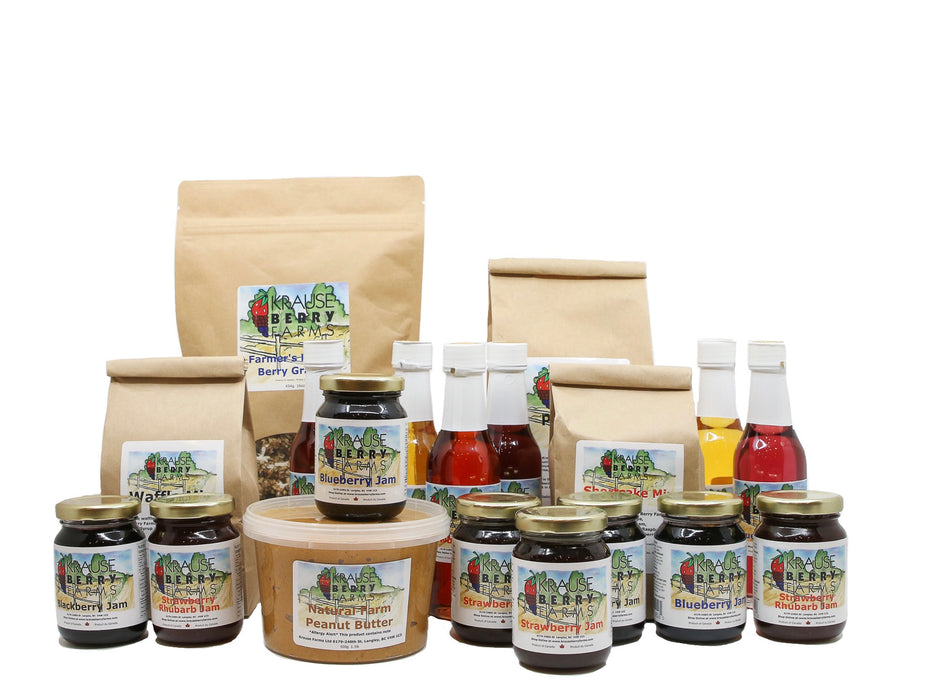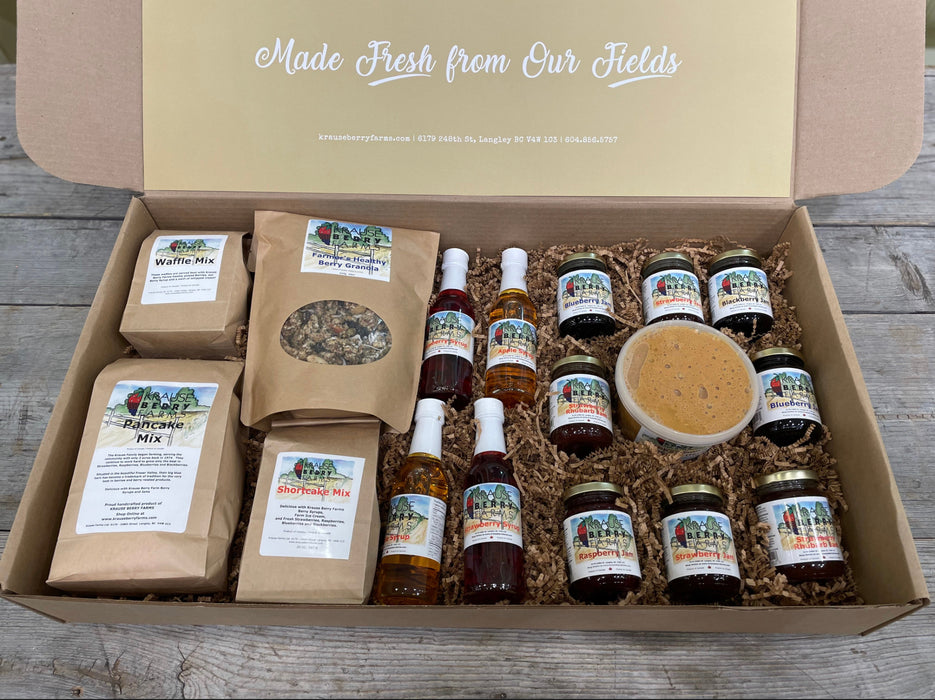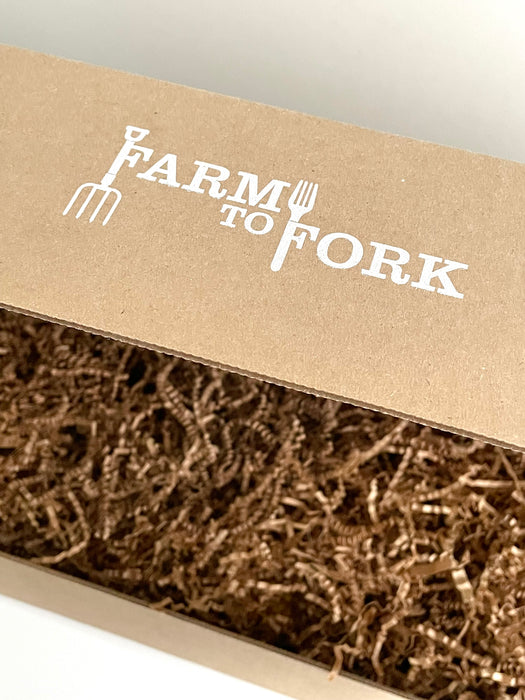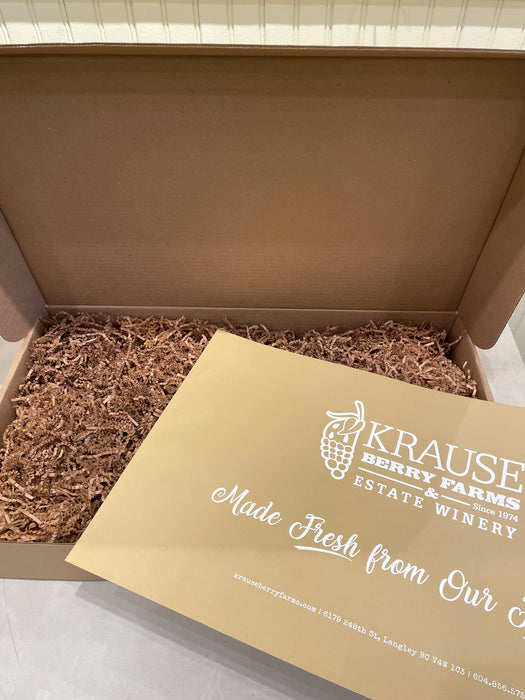 Every gift box hand crafted at Krause Berry Farms & Estate Winery contains top quality products made on site in our harvest kitchen and in our winery with the berries and vegetables that we grow.  Other items are chosen for their quality.
(Size: 25 inches wide, 14 inches deep & 4 1/4 inches tall)
Please note that substitutions may be made of equal value. 
We also provide custom gift boxes for our guests and for businesses.  Please reach out to our staff at 604.856.5757 ext 0 if you require any assistance. 
This Deluxe Breakfast box contains: 
8 small jams, 6 small syrups, 1 farm roasted peanut butter, 1 large pancake mix, 1 waffle mix, 1 shortcake mix, 1 large granola and two seasonal cookies.