GLUTEN FRIENDLY OPTIONS: FRESH BERRY CUSTARD PIE & PIE IN A JAR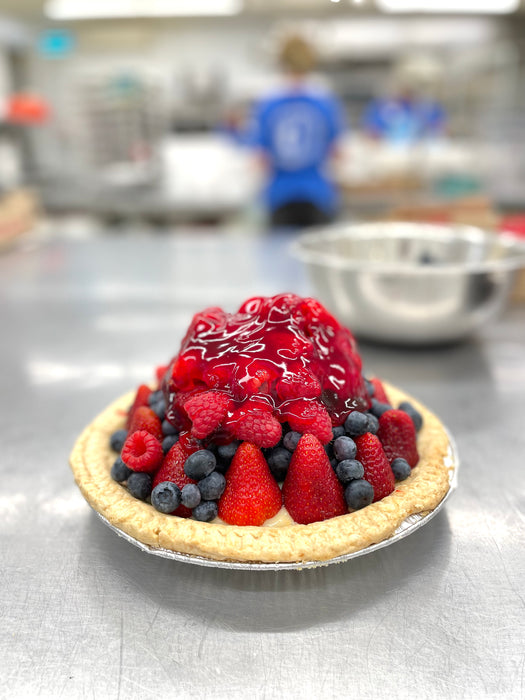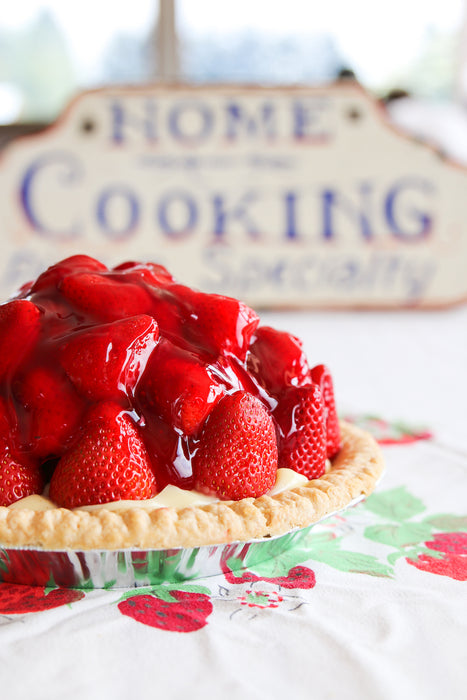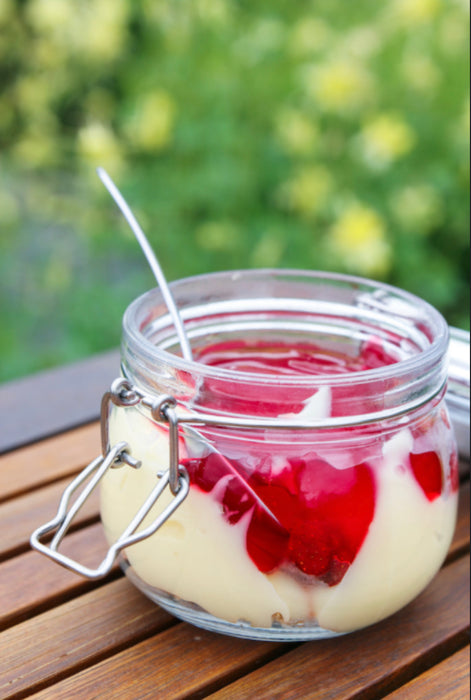 We now have a GLUTEN FRIENDLY fresh berry custard pie and pie in jar - PLEASE NOTE this pie is 8 inches in size compared to the regular 10 inch pie. The pie in a jar is the same size as the regular version.
These pies and jars are made using fresh strawberries to start in June, then move into mixed berries as our other crops ripen.

PLEASE GIVE US 24 HRS NOTICE AS THIS IS A SPECIAL ORDER ITEM.
Also, please be aware we make our pies in a facility that uses regular flour - there is always a chance of cross contamination.
Made fresh with berries that are picked from our fields every morning. Berries will change with the season as the crops ripen. 
All our Fresh Berry Custard Pies are now sold in sealed containers.