FRESH BERRY CUSTARD PIE - online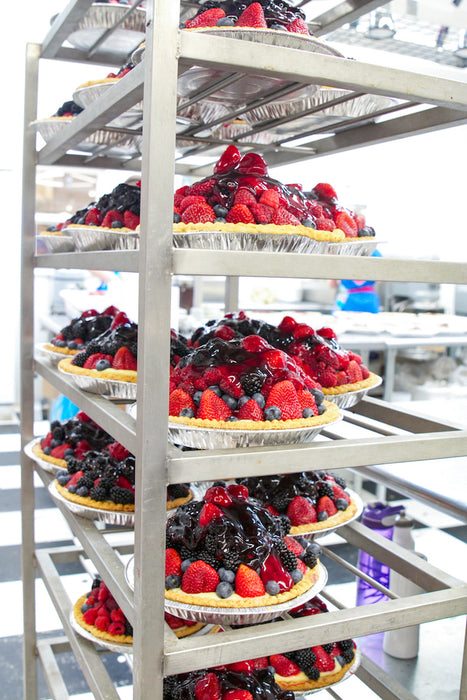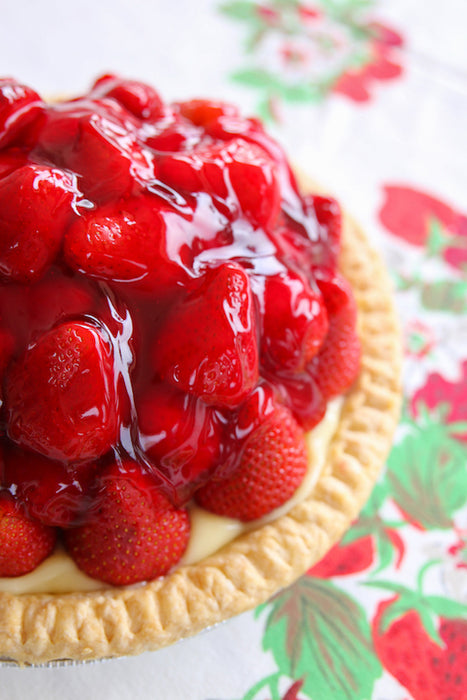 Our famous fresh berry custard pies are made fresh Wednesday to Sunday right through September for as long as we have fresh berries. These pies are only around as long as we have fresh berries to harvest. Once berry season ends, so do these pies. 
In June our pies begin with mounds of fresh strawberries. As our other fresh berry crops ripen, the topping changes and becomes mixed berry. 
Please note - The fresh berries on top change week to week based on what is available from our fields. The pies appearance may vary from photos as we work with different sized berries through the season.
All our Fresh Berry Custard Pies are sold in sealed containers that should be carried from the bottom only - never try to carry them from the sides ;)
We have a GLUTEN FRIENDLY option - please select the Gluten Friendly Fresh Berry Custard Pie to order and give us 24 hrs notice. 
INGREDIENTS: KRAUSE BERRY FARMS STRAWBERRIES, BAVARIAN CREME NH FILLING, STRAWBERRY GLAZE, PASTRY FLOUR (wheat), LARD TENDERFLAKE, WATER, SUGAR, SALT, VINEGAR