ELDERBERRY WINE 750ML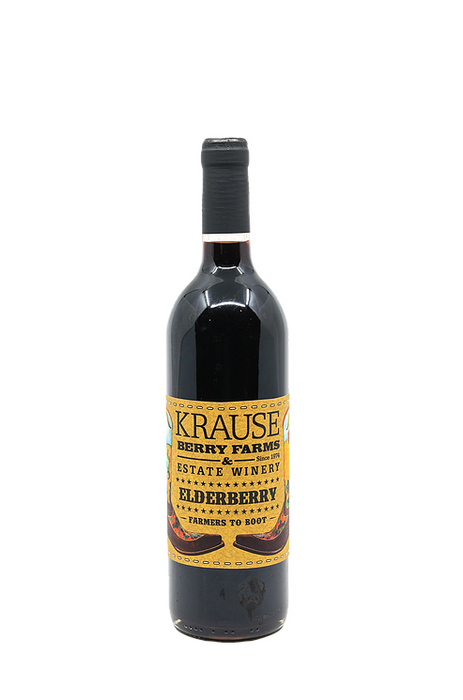 Krause Berry Farms Estate Winery is located at the farm in the beautiful Fraser Valley. An award winning Langley winery, tasting room and winery shop. 
The product of a dark and sinister past, this gunslinger of a wine packs a punch, with woody tannins that will call out a slice of prime rib for a  show down.