TAYBERRY WINE BOTTLE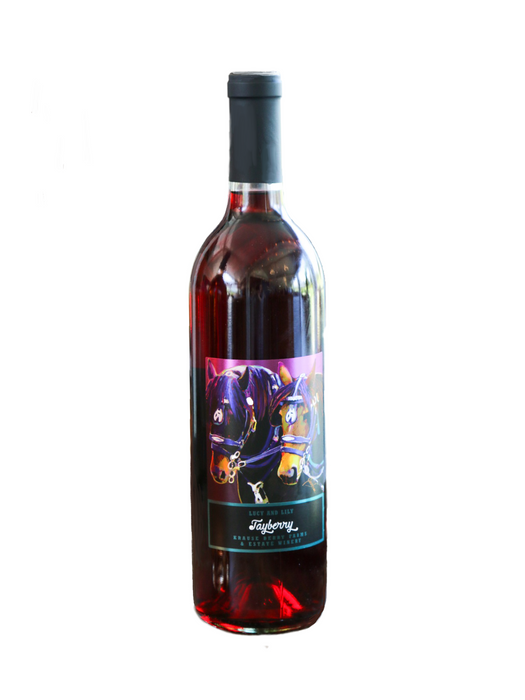 Krause Berry Farms Estate Winery is located at the farm in the beautiful Fraser Valley. An award winning Langley winery, tasting room and winery shop. 
This is a wine with fruit notes as bright and cheerful as the songbirds in the pine trees of the mountain ranges. It is a perfect partner to help you round up a nice cut of beef.